B2B High Ticket Marketing & Sales 101
A coached business building experience, where you will not just be guided through the fundamentals of marketing & sales, you'll be creating a high producing revenue engine as you learn.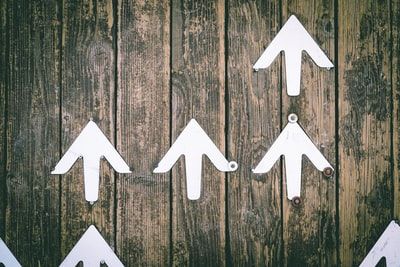 Frequently asked questions
Why would this course help me?
Three different types of people join this course.

First, if you're starting up a business or product you can make a ton of mistakes early on that don't produce results in marketing and/or sales and waste not just money but more importantly delay your growth. This course will help you avoid many common mistakes.

Second, you may have an established business, built on sources of sales that aren't scaling or might not be sustainable. In this case, you might not have all the skills needed to grow because you haven't needed them up until now. This course will provide you the knowledge and tools you need for operationalized growth.

Third, if you're responsible for growth and need new ideas, or maybe you just got the job and want to make sure things go well, you might not be sleeping well without a roadmap for getting results. This course will walk you through the 9 Key Factors that produce consistent marketing & sales results.
What should I expect to get from taking this course?
1. You will gain confidence in your marketing & sales so that you stop wondering which way to go or wasting time moving in different direction. You will start moving forward towards an organized growth process from the first session and end with a disciplined approach you can stick with.

2. You will get tons of free stuff, affordable tools and resources that would be very challenging to discover on your own. For example, when it comes time to create some outbound email content, we'll help make sure you're quickly setup with the best tools for sending, get cheap verified contacts and guide you through customizing messages based on top performing templates.

3. You'll have a coach in your corner, keeping you on task and helping overcome obstacles so you get what you came for; a fully operating marketing & sales engine to fuel growth.


In addition to the cost of the course, you'll need to be prepared to invest roughly the same amount monthly in marketing & sales tools, contact data and possibly content or design. These costs will vary based on what you have today and the resources your business needs to get results

You need to be ready to commit fully to this course and dedicate time and/or resources outside of the meetings to complete the tactical work assigned. Each week has specific Action Items, such as setting up emailing software, that must be done before the next meeting. You can extend the course with advance notice due to vacations, holidays or other conflicts at most 3 times for one week, so it's important to be ready to stay focused on this program start to finish.

As a result of the course, you will also need to maintain a commitment to regular operation and management of your marketing & sales engine. Revenue growth stops the moment leadership stops paying attention to it. This course will help you design a program that makes the most of the time you invest in your pipeline, so you have time for other business activities. You still have to apply attention weekly and effectively to keep the business flowing in.

Certain results are Guaranteed. You will absolutely have a functional marketing and sales engine by the end of the program. You will also have lots of contacts and data to work with, likely meetings and potentially sales. Whether you get tons of sales closes or something less depends on many factors. Your type business, the advantages of what you are selling, sales cycles, all impact marketing & sales growth.
Created with