In-Person and Online Course
Grow with Automated Outbound Email
Learn to automate affordably and with maximum effect for B2B lead generation.

Get the 10 top Performing Templates.

Plus, you'll receive a FREE Test Drive of the #1 email automation platform Growbots, and FREE contacts for one month.

In-Person:June 23, 2022 from 3:00 PM-5:00 PM
Reno, NV
10 Templates

Top Performers
Presented by Govind Davis, CEO of Big M Marketing, expert in Outbound Email and other B2B tools for scaling up Growth. Skip the line and learn from experience I've gained helping clients email 1,169,277 high quality business contacts.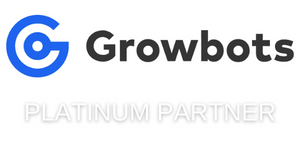 Created with